Pioneer LiFe™ Battery Operated Portable Area Light Series
The Pioneer LiFe LF35 is the first of its kind, combining an all new Pioneer SlimLine™ optic with the portability and flexibility of a grab and go light, designed to bring Whelen's advanced Pioneer technology where other lights can't go. The Intelligent Inductive Charger™ with no exposed contacts provides easy, wireless charging, and the built-in battery is lightweight and thermally protected. The LiFe LF35 is just 7.5 pounds, lighter than any other portable area light on the market today.
• All new SlimLine optic is optimized for portable applications in order to control and focus light to work areas
• Includes two optic lenses:
• Floodlight lens
• 8° TIR spotlight lens
• Hard-coated lenses minimize environmental damages
• 100% solid-state electronics
• Color temperatures reach 6,000° kelvin, simulating bright midday light
• 3,500 usable lumens
• Impact resistant glass reinforced nylon housing is available in Safety Yellow
• Adjustable ratcheting mechanism allows for a 180° range of uninterrupted light
• Push-button power switch and top handle are easy to use with gloved hands
• Well balanced top handle is designed to be over the center of mass
• Attach a sling or carabiner to the light for easy transportation
• IP67 rated for dust and water resistance
• Virtually no RFI/EMI radiation, the portable area light will not interfere with portable communication devices
Manufacturers Represented

Whelen
Founded in 1962, Whelen Engineering Corporation is the leading manufacturer in emergency vehicle visual and audible warning equipment. Specializing in LED and Super-LED® technology, Whelen offers the most advanced and efficient warning products on the market today for nearly any emergency or utility vehicle application.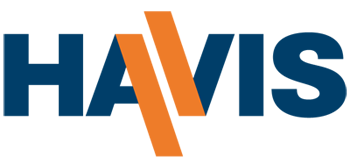 Havis
Havis has a rich heritage dating back over 75 years. As a trusted provider of mission critical equipment with a focus on the customer, Havis is the collective history of a number of companies reaching a number of industries. Built on a family tradition of supporting the public safety community, developed under the Havis-Shields nameplate, the brand has grown to include LEDCO-CHARGEGUARD's world class mobile computing solutions, Collins-Dynamics emergency lighting and a number of other companies.

Pro-Gard
Since 1968, Pro-Gard Products has provided the safest, most durable law enforcement products designed to perform on the open road. We take pride in the craftsmanship and quality that goes into making our products the safest and most reliable in the industry. Pro-gard is proud to offer products to the entire United States as well as many foreign markets. As a company, they can provide everything you will need to protect yourself and your vehicle from the uncertainties that happen each and every day. See for yourself why more and more law enforcement agencies are turning to Pro-gard for protection.

Noptic
The vehicle mounted NOPTIC thermal imaging camera enables you to conduct quick and easy night vision surveillance with its highly acclaimed panning and tilting capabilities. In addition, the ability to pan and tilt the camera, with the spotlight off, allows for the timely and tactical use of the spotlight.
Leonardo
Leonardo's Automatic License Plate Reader (ALPR) system, the Mobile Plate Hunter-900 (MPH-900) is the most advanced AUTOMATIC LICENSE PLATE READER (ALPR) available. Aiding Law Enforcement with public safety solutions and vehicle-related crimes by reading 3,600 license plates a minute, more accurately than any other ALPR system available. It can be mounted to patrol cars to capture license plate numbers during entire shifts. If a suspect license plate number is read, audible and visual alarms alert the officer within milliseconds of license plate capture.
Acari
The ACARI Roof Top Mounting (RTM) Platform allows various devices to be installed on a vehicle that would otherwise be attached directly through the top of the truck cab.The ACARI patent pending design reaches inside the cab roof through the Center High Brake Light opening and clamps tight to form a rigid, rugged platform without drilling holes or marring the vehicle finish.